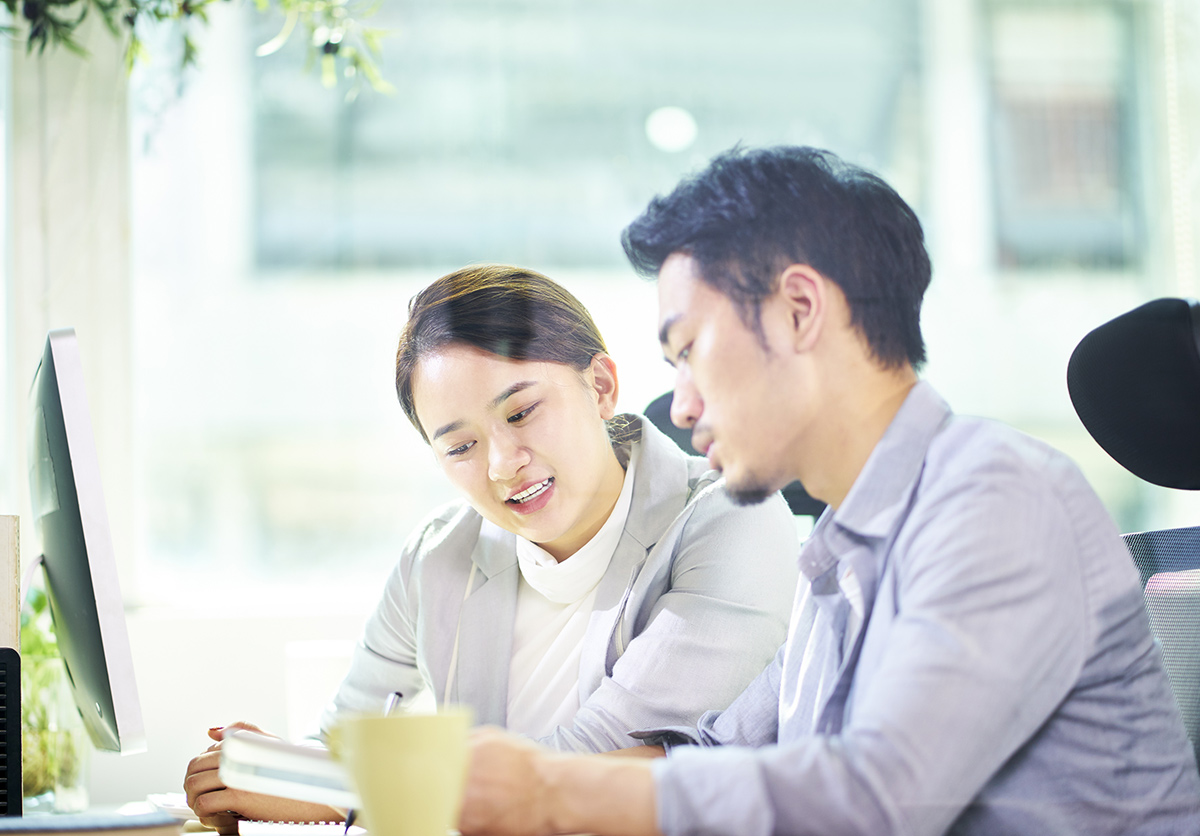 Overview
Usability testing is a method of evaluating the usability of a product based on the behavior of general users when using the product.Also known as user testing.
Usability tests include qualitative usability tests and quantitative usability tests. Qualitative usability testing aims to identify specific usability problems in a product or service and identify the cause.
Quantitative usability testing aims to measure the level of usability of a product or service.
We support all usability testing, from proposing test methods that suit your purposes to analysis reports.
Features
Appropriate evaluation plan
We will propose an appropriate evaluation method according to your request (various conditions such as evaluation purpose, evaluation target, subject conditions, schedule, budget, etc.).
Realistic observation facility
Optimized test rooms for usability testing, participants' natural behavior is elicited and you can closely observe how he or she uses the product.
Online broadcast support
We support live broadcasts of usability tests via web conferencing. You can participate in test observations from anywhere in the world where you have an internet connection.
All processes, including meetings and reports, can be carried out online.
Detailed analysis
We will report in detail the analysis results such as product problems, possible causes, direction of improvement, task performance results, etc.
Corresponds to various evaluation conditions
We provide various evaluation services according to your wishes, such as the purpose of evaluation and the development status of the target product.
| | |
| --- | --- |
| Product type | Hardware, software, systems, instruction manuals, services, etc. |
| Product category | We can handle everything from educational software for young children to GUIs for large machine tools, regardless of product category. |
| Product development level | Paper prototypes, simulators, actual prototypes, commercial products, etc. |
| Target operation | Setup, basic operations, advanced operations, error handling, maintenance, management operations, etc. |
| Evaluation methods | Qualitative evaluation (interaction evaluation), quantitative evaluation (performance evaluation, subjective evaluation), etc. |
| Data to measure | Operation time, error rate, subjective evaluation, biological data (blood pressure, electrocardiogram, electromyogram, eye tracking, etc.), device operation log, etc. |
| Testing environment | Our test room, your test room, your meeting room, factory, participants' homes, cars, rental meeting rooms, etc. |
| Participant attributes | Age, gender, foreigners, disabled person, etc. |
| Participant characteristics | Computer skills, experience with specific products, lifestyle, etc. |
Contents
The standard items included in this service are as follows:
Evaluation planning
Test preparation
Participant recruitment
Conducting usability test (Facilitate, Recording, Camera shooting etc.)
Analyze results (write report)
Report presentation
We will propose an appropriate evaluation plan according to your request and various conditions.
Output
The standard output is as follows:
Written evaluation plan
This document describes the experimental design information necessary for conducting usability tests, such as the purpose of evaluation, scope of evaluation, method, subject conditions, tasks, and schedule. It is also a document for confirming and agreeing on the contents of your request.
Observation sheet
Our original recording paper developed for usability testing. It can be used for test observation.
Report
The contents of a standard report are as follows:
Evaluation outline: Test implementation details
Task achievement status: The result of whether the subject was able to complete the task
Issue List: A list of issues found in usability tests.
Issue analysis: Describes the details of the issue, the probable cause, and the direction of improvement for the issue found in the usability test.
Discussion: Describe the summary of the test results, the opinions of the evaluators, supplementary information, etc.
Video
We will deliver an unedited video recording the participants in the test.
Implementation procedure
The standard procedure is as follows:
1:Asking of purpose and requirements
We will ask you about your requirements, such as the purpose of the evaluation, the products to be evaluated, and the requirements for participants.
2:Test planning
Based on the result of asking, we will write the plan, and have the clients check the contents, and revise.
3:Test preparation
Based on the written plan, we will proceed with the necessary preparations for conducting the test, such as recruiting participants, concidering tasks and interview questions, and preparing the test environment.
4:Conducting usability test
On the day of the test, you will participate in the observation of the test.
5:Analysing results and writing report
We extract and analyze usability issues and write reports.
6:Reporting
We will report the evaluation result and deliver the report.
Case study
Product development level
Product
Purpose
Prototypes, technologically developed products
Website
Finding usability issues, operation flow confirmation
Blood pressure meter
Quality verification of products and instruction manuals and finding usability issues
Elevator
Finding usability issues
Multi-copy machine
Finding usability issues
In-vehicle information system
Identification of differences in behavioral characteristics depending on the presence or absence of in-vehicle information devices
In-vehicle information system for autonomous vehicles
Finding usability issues
Information system for public facilities
Finding usability issues
Smartphone app
Finding usability issues
In-vehicle information system
Identifying user behavioral characteristics
Information system for public facilities
Identifying user behavioral characteristics
Autonomous driving system
Comparison of driving settings by subjective evaluation
Biometric authentication system
Finding usability issues
Household energy management system (HEMS)
Finding usability issues
Commercial products
Thermometer
Quality verification of products and instruction manuals and finding usability issues
Projector software
Finding usability issues
Scientific calculator
Finding usability issues
Road guidance display
Level comparison with old products, finding usability issues
Hydraulic excavator
Identifying user behavioral characteristics
Vacuum cleaner
Finding usability issues, comparison with competing products
Remote controller for air conditioner
Finding usability issues
Accounting software
Finding usability issues
Web conferencing software
Finding usability issues
Website
Finding usability issues
Household gas appliances
Finding usability issues in the instruction manual