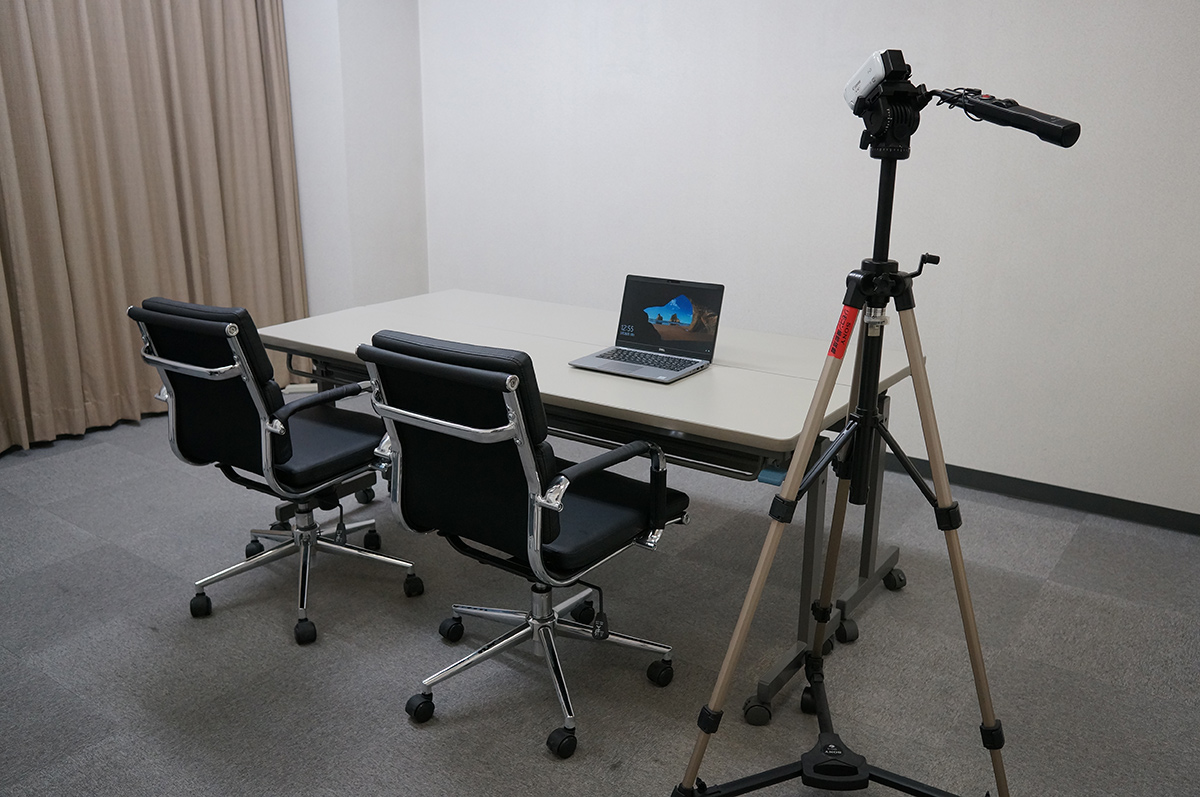 Overview
A test room with extensive equipment for usability testing is available.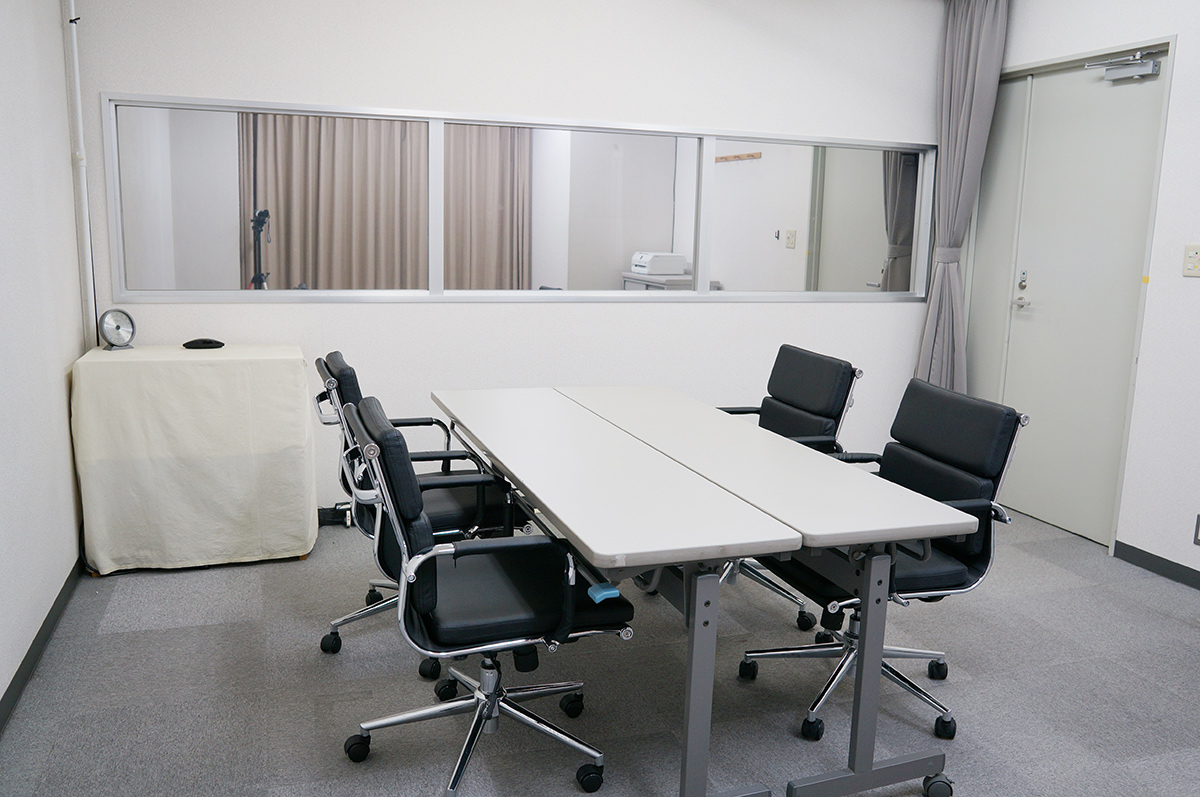 Test room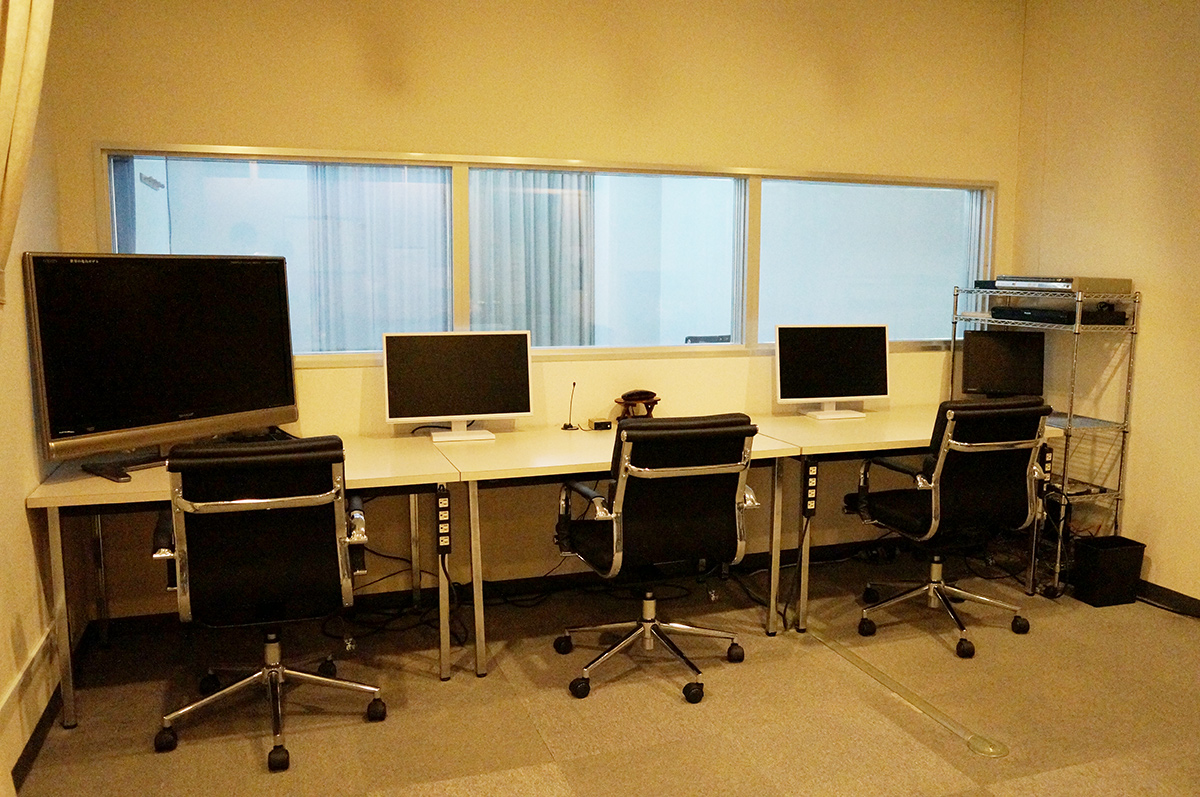 Observation room
Features
Designed for usability testing
There is a "test room" where participants work with the product and an "observation room" for observing the participants.
A half mirror separates the test room from the observation room so that the test room can be seen from the observation room but not from the test room. So participants can focus on their work without being aware that they are being observed.
The observer can observe the video taken by the video camera and the participants through the half mirror. In addition, observers can discuss with each other without hesitation.
Convenient location
The test facility is located 35 minutes from JR Tokyo Station. It is a location where people in the metropolitan area can easily participate.
Various layouts of equipment are possible
You can flexibly change the arrangement of furniture and cameras according to the product to be evaluated. Multipurpose rails are installed on the ceiling, so cameras and lights can be installed as needed.
High-performance recording device
You can use the high-performance recording equipment that we actually use in usability testing. (Additional charge may be required depending on the device.)
Online broadcast support
We support live broadcasts of usability tests via web conferencing.
Facility location
【Address】4th floor Toshin Funabashi building, 3-32-30 Hon-cho Funabashi, Chiba Japan ZIP. 273-0005
【Transportation】10 minutes walk from Funabashi Station on the JR Sobu Line, 8 minutes walk from Keisei Funabashi Station on the Keisei Line
Usage fee
From 50,000 yen per day
The fee may change depends on the day and the time of use. Please contact us for more information.
Facility specifications
Test room
Size: Approximately 16m2
Capacity: 8 people
Observation room
Size: Approximately 20m2
Capacity: 8 people
Equipment
The following devices are included in the above price.
Test room
Tables, Chairs
Video camera + tripod 1set
Microphone
Internet connection
Observation room
Observation display (37-inch LCD)
Recorder
Microphone (Communication with the test room)
Internet connection